CONTENTS OF LECTURES 2023
Accelerate to Cloud
Attacks on Blockchain in the Last Year
Over the past year, there have been a large number of attacks on crypto exchanges and various blockchain solutions, and the target was very often cross-chain bridges. Blockchain is more secure than other protocols/systems/applications, but… What happens when it is not implemented well, when there are vulnerabilities and when endpoints are not sufficiently secure as the technology itself? During the presentation, we will go through the various attack techniques that have most affected the blockchain network and see which protection measures are desirable to apply.
Automotive Cybersecurity
AWARDS CEREMONY
Bypassing Anti-Virus using BadUSB
During this presentation, we will take a look over how we can bypass most Anti-Virus detection using a payload embedded on a BadUSB device, resulting in a silver bullet for gaining initial access inside a victim network. Demo will be also included during the presentation.
Agenda for the presentation:
- AMSI Bypass Development
- Execution Policy Bypass
- Payload Runner Development
- Deploying Attack using BadUSB
- Post-Exploitation Persistence
- DEMO
- Prevention
Cloud Forensics investigations in Azure
When a security incident is detected on the Azure cloud platform, forensic investigators must examine the log data collected from various sources. If a virtual machine is found to be affected, it is important to take a snapshot of the OS disk of the VM for further investigation. This session discusses the forensic acquisition methodology of an Azure VM and discusses an assumed DFIR scenario to divide the whole process into multiple steps using different forensic tools.
Creating a Resilient Red Team Infrastructure using Terraform
As organizations continue to strengthen their security defenses, red teamers are facing increasingly difficult challenges in performing successful assessments. Building a resilient infrastructure that can withstand detection and disruption has become a top priority for red teamers. In this presentation, I will share my insights on how to create a resilient red team infrastructure using Terraform.
Throughout the presentation, we will discuss different approaches to challenges I faced during red team engagements and how I designed a cloud infrastructure to serve for phishing scenarios, C&C traffic as well as a file storage server. And the best part, I can destroy and rebuild a fresh new one in a matter of SECONDS!
Data Esfiltration – The new nightmare 30 minutes of terror about your data if you've been cracked
A dive into AlphV and Lockbit forums in deep web for showing where your data go when you get a ransomare, with real examples of file download and opening, how to control if you've been pwned and how to try to lock the data esfiltration process, that actually is the worst problem if you get a ransomware.
How my system got pwned: Lessons learned from CVE-2022-41352
In this, hopefully eye-opening lecture, we'll dive into how my system was compromised by exploiting CVE-2022-41352, a critical RCE that took me by surprise. I'll share my experience and how I learned
the hard way that "The cobbler's shoes are always the worst".
This incident reinforced the importance of taking layered security approach seriously and understanding that security is responsibility of the owner, even when using cloud services. Join me for an insightful
discussion on how to avoid making the same mistakes I did and keep your systems safe(r).
Tomislav Gotovac
CARNET – Croatian Academic and Research Network
Wednesday, 06.09.2023
12:45 - 13:15
About Lecturer
Insight into the ransomware incidents of 2022
Analysis on the ransomware incidents in Hungary of the past year, highlighting the different attack techniques. Presenting statistics and mitigation strategies of the sectors.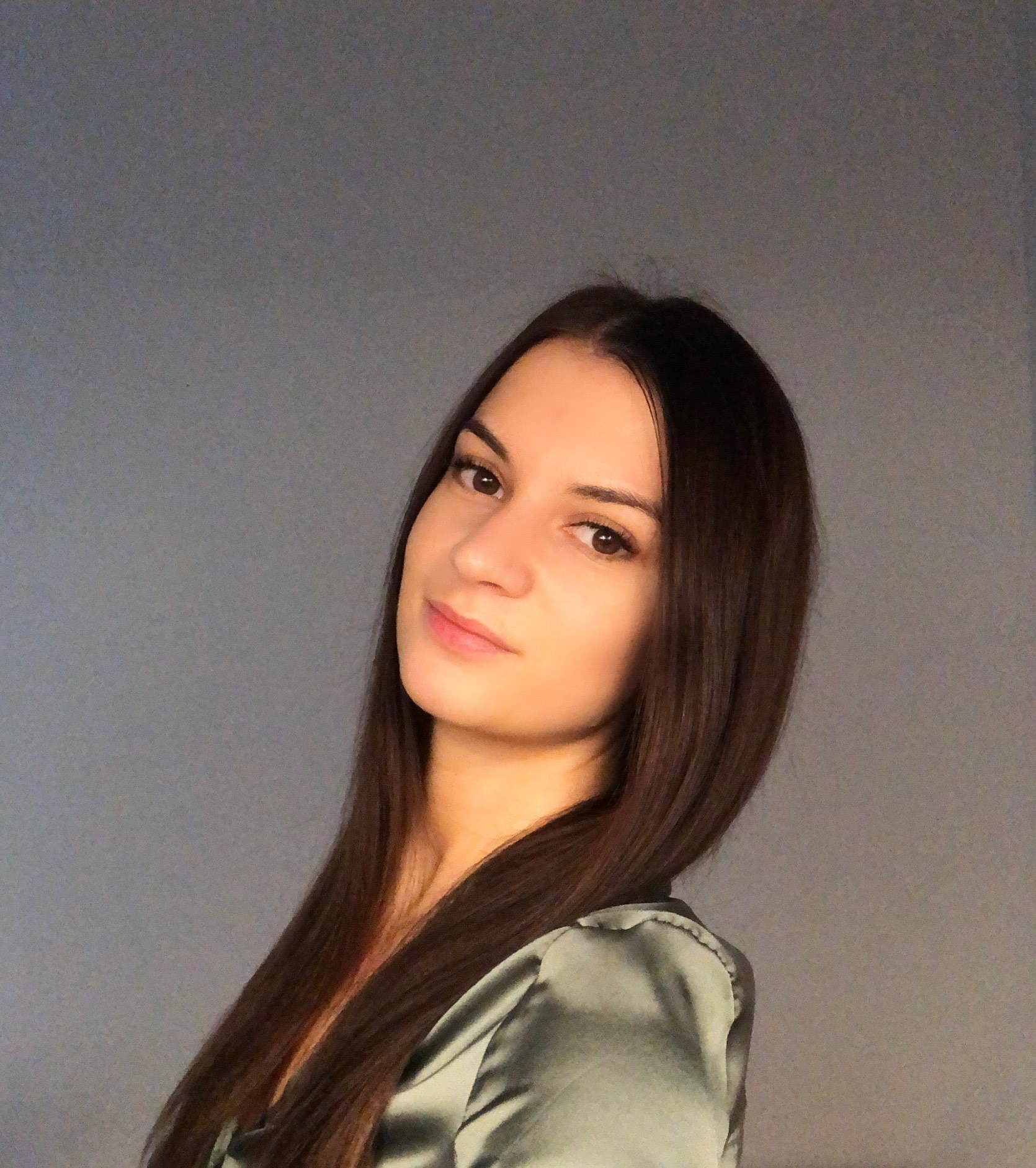 Vivien Léránt
National Cyber Security Center Hungary
Wednesday, 06.09.2023
13:15 - 13:45
About Lecturer
Lecture is being prepared
Lecture is being prepared
Lecture is being prepared
Microsoft 365: Attack simulation training
Post-quantum digital signature scheme using Verkle construction
In October 2019, Google made a controversial claim of achieving quantum supremacy. However, considering the race among tech giants to develop the first quantum computers, and their progress in doing so, the world may be on the cusp of a new era.
Google's current chip design could increase memory capacity from 100 to 1000 qubits, while IBM aims to build a quantum processor with over 1,000 qubits and between 10 to 50 logical qubits by the end of 2023.
In 2021, Chinese scientists announced the development of a new quantum computer that surpasses its predecessors in strength. As a result, they have taken the lead in the quantum computing race. The scientists claim that their 66-qubit quantum CPU, called "Zuchongzhi 2," completed the same task as Google's computer one million times faster. This CPU was created by a team of researchers from the Chinese Academy of Sciences Center for Excellence in Quantum Information and Quantum Physics, in collaboration with the Shanghai Institute of Technical Physics and the Shanghai Institute of Microsystem and Information Technology.
Quantum computers have the potential to break the cryptographic codes currently used to secure communications and financial transactions. Therefore, quantum-resistant cryptography should be adopted as the current digital signature systems are vulnerable to attacks from quantum computers. The security of current digital signature systems relies on the difficulty of calculating discrete logarithms and factoring large numbers. Although some cryptosystems, such as RSA with four thousand-bit keys, are resistant to attacks from classical computers, they are ineffective against attacks from quantum computers.
At INFOSEK 2023 Maksim Iavich will offer the model of the new post-quantum digital signature scheme using the novel technology - Verkle tree. The offered signature is much more efficient than the existing hash based digital signatures.
Maksim Iavich
Scientific Cyber Security Association - SCSA /Caucasus University
Wednesday, 06.09.2023
11:15 - 11:45
About Lecturer
Security strategy development
What should be the initial strategy ideas?
What should be the expected output?
Major focuses
What? Why? How?
How to define requirements?
Action plans / projects
SOFTLINE
State of Cybersecurity in Italy
The Dangers of delusional AI
LLMs such as ChatGPT are at the peak of their hype wave, and showw no signs of slowing down. Claims are being made that they will replace search engines and jobs, with little to no evidence. Many people have fallen into the trap of believing that LLMs are true AI rather than language models, and implicitly trust outputs as true and factual.
We are already in the midst of a disinformation crisis. Does the widespread use of these technologies just push us further into the problem?
The Three Pillars. A business analysis approach to managing major existential threats to minor vulnerabilities.
Backed with the latest research data, the session focuses on employing a "security perspective" and citing how major threats, including the low probability, impact our organisations, projects, and stakeholders. The Three Pillars help the audience to realise, reorient, and reinforce information assets.
In this session, attendees recognise the importance of raising awareness around intangible threats while focusing on tangible risks and opportunities to protect their organisation's data, network, and systems. They learn how businesses must reorient and reinforce to remain nimble in the face of existential threats whilst securing as we move from a global pandemic and natural disasters to nuclear threats.
TIBER-EU, the shift is here
The shift is here. As the time for testing in cyber security is not frozen, we need to be knowledgeable for what's next generation penetration testing services. In that context we welcome TIBER-EU (European framework for threat intelligence-based ethical red-teaming) as the first EU-wide guide on how authorities, entities and threat intelligence and red-team providers should work together to test and improve the cyber resilience of entities by carrying out a controlled cyberattack. We did some study and find a way for implementing this framework by identifying its pros and cons. Join us for fast shift track to get into new era of testing in cyber security.
Using RPA to Simulate Insider Threats
Insider threats continue to be a top concern for organizations across various industries. These threats can come wittingly or unwittingly from employees, contractors or other trusted individuals who have access to sensitive data and systems.
While most organizations have security measures in place to prevent insider threats, it is often hard to validate that the rules in place do actually work and it is even more difficult to ensure that they cover the wide range of constantly changing scenarios. At the same time, many attack simulation platforms have difficulties in emulating the entire scenario as coming from a legitimate, real human entity.
This is where Robotic Process Automation (RPA) comes in. In this project, we propose using RPA to simulate real human/insider threat scenarios in a controlled environment to test and improve an organization's security measures. We'll be clicking and browsing, slacking and emailing, just like a real user, while we'll gather and exfil information. And all of those will be wrapped in a repeatable, adaptable and extensible RPA approach!
Andrei Cotaie
UiPath
Wednesday, 06.09.2023
09:15 - 09:45
About Lecturer
Welcome speech
Welcome speech
CIO FORUM
26.5.2023
NETWORKING

4.-6.9.2023
Nova Gorica
Take advantage of a discount, only valid until 14.4.2023