MEET THE LECTURERS 2023
Aleksandar Mirković
Lecture:
Security strategy development
- AntiFraud officer
- Information Security officer
- Information Security/IT Consultant/Trainer
- IT infrastructure engineer
- Penetration tester
Alessandro Vannini
IT4YOU Networks & Systems
Lecture:
Data Esfiltration – The new nightmare 30 minutes of terror about your data if you've been cracked
Founder of IT4YOU with Marco Contado and Mosè Fabbri, a 360° IT Company, started Junior Sysadmin in 1997. In January 2003 moved to Senior Sysadmin for a well-known company of his territory. In 2003 started also Microsoft Certification Program. Reached Systems Engineer Certification in 2006. Actually he owns 45 Technical Certifications on Hacking, Microsoft Exchange, AD & Servers, VMware, Mikrotik, Watchguard etc. In the 2011 landed on Microsoft Technet Italia Forums and started to post high level solutions to people who need them. After a 2012 MCC Badge, in January 2014 Microsoft honored him with the MVP Windows Expert-IT Pro Award and recruited him as Technet Moderator for Exchange,Windows Server and Windows Client Forums. He completed Ethical Hacker Certification of EC-Council in 2016, He's a relator at Italian Cloud Conference since 2017 about Network Security. He's continuing formation and new solutions developing for giving everytime the best solutions to his customers. He achieve 8 MVP Award in a row.
Freelance writer for Hacker Journal, newly published his 4th book about Systems and Security for beginners.
In 2019 he wrotes 3 books Thrillers about hackers. Amazon Published the books that taken a very good position in Thrillers about Crime cathegory. He owns a Facebook Group called The Phoenix Group about Hacking, Sysadmin and Networks and in April 2020 became moderator of Ethical Hacker Italiani Group that counts about 11300 members ad it's the 1st Italian Community about Hacking.
He actually has 42.500 students on 30 Hacking and Systems Courses on Udemy on "The Phoenix Group" in collaboration with Eugenio Fontana. In 2020 Watchguard give him the 1st World WISE program for under 18 years old in an high school of his city totally sponsored by them. Gained newly CEH Master Certification on Sept. 2021. Recently gained the Blue Team Level One Certification. This is his 28th year in the field of Hacking and Security as a professional. In April 2022, EC-Council selected him as member of Practical CEH Board with 13 other people worldwide.
Lecture:
Using RPA to Simulate Insider Threats
Andrei Cotaie is a Security Engineer specialised in Incident Response. Currently working for UiPath's Security Operation Center, Andrei made the transition from the public to the private sector almost 9 years ago. A big fan of automation and machine learning enthusiast, Andrei spends most of his time involved in monitoring, engineering and RPA security related projects, trying to take automation of security tedious tasks as Incident Response, Acquisition and Forensics to the next level.
Andrei Grigoras
Lecture:
Creating a Resilient Red Team Infrastructure using Terraform
Andrei is a highly experienced cybersecurity professional with a passion for Windows Evasion, breaching defenses, and network penetration testing. With over 5 years of experience in the field, Andrei has established itself as a trusted expert in the industry.
Andrei's expertise and talent have been recognized through multiple awards won at various security content as well as industry-leading certifications such as OSCP, OSEP, PNPT, and CRTO. Additionally, Andrei has shared their knowledge and insights as a speaker at two other conferences, leaving a lasting impression on attendees.
Andrew Gecse
Lecture:
Automotive Cybersecurity
Bindu Channaveerappa
IIBA UK London
Lecture:
The Three Pillars. A business analysis approach to managing major existential threats to minor vulnerabilities.
Bindu Channaveerappa is a Business Analysis Consultant who is qualified from IIBA and BCS. Delivering business analysis services across various business domains, Bindu is enthusiastic about her profession and is also the Director for IIBA UK London Communities. Recognising the need for cybersecurity analysis, Bindu proactively studied Security Management and since has become a keen advocate to make cybersecurity inclusive within the business analysis. She is part of the IIBA Int'l Cybersecurity Certification team authoring the IIBA Cybersecurity Certification curriculum and has been interviewed by the "BA Lens – The official IIBA magazine of Thought Leadership", highlighting the importance of cybersecurity analysis.
Božidar Radosavljević
PowerBML
Lecture:
Microsoft 365: Attack simulation training
Božidar Radosavljević is MCT and CEH trainer.
Lecture:
Bypassing Anti-Virus using BadUSB
OSCE | OSEP | OSWE | OSCP | CEH | CPTC | PenTest+ | eWPT | ECIH | CREST
Founder of Zerotak Security | President at Romanian Cyber Security Training Centre of Excellence
Providing pentesting & security consultation for clients all over the world: Australia, U.S., U.K., Middle East, Singapore, India, Central Africa, Europe.
Trainer for U.S. Department of Defense, Slovenian National Bureau of Investigation, Polish Military CERT
Speaker @ BSides, Defcamp, HEK.SI, RST Con, HackTheZone, Unbreakable
EC-Council Certified Ethical Hacker (CEH) Scheme Committee Member
InfoSec Writer on Medium
Lecture:
Using RPA to Simulate Insider Threats
Cristian Miron is a Security Engineer currently working for UiPath. His career in IT started 12 years ago and for the past 8 he focused his attention to Security. He is passionate about automation ever since he realised that he can work more efficiently if his tasks are scripted: from handling data sets in phishing campaigns to closing alerts which don't need human interaction, everything should be done with a robot.
Lecture:
Predavanje v pripravi

Born on the 29th of Feb 72 in Karlsruhe, Germany.
After attending school, which ended with a high school diploma, I joined the German Air Force.
There I made my masters in Electrical Engineering, after that worked in Air Traffic Controlling, from there became an IT officer which led me to the NATO Airborne Early Warning & Control Force Command (AWACS) in SHAPE.
I was a Communication officer in the HQ, with the responsibility for frequency management, Air and Ground communication, the Communication Budget of the HQ and related tasks.
Once finished, I left the military and I joined SHAPE as a NATO Civilian, working in the Intelligence Division (J2) as a CIS Security Supervisor.
Main job functions are inspections, policy development, incident management, security awareness, technical and threat advice and now Intel Support to the Cyber domain, which is a capability we want to build up for the future. I am also supporting CIS Security responsibilities for our operation on Afghanistan, which right now focuses on Train, Advice and Assist of the AFG security forces.
James Bore
Bores Group Ltd.
Lecture:
The Dangers of delusional AI
James Bore is a Chartered Security Professional and cyber security enthusiast running a family consultancy. He knows that, in an ever-changing and growing landscape of threats and opportunities, security experts must constantly strive to keep up with and protect against attackers. He has a particular interest in the areas of misinformation and disinformation.
Lino Antonio Buono
Lecture:
Predavanje v pripravi
Lecture:
State of Cybersecurity in Italy
Founder of the innovative company Via Virtuosa, which focuses on scouting and promotion of expertises in Cybersecurity and IT governance in NE of Italy. Graduated in Computer Science (1989. Milan), CISA, ISO 27001 and ITIL V3 certified and other tech certifications. Focused on Cybersecurity since 2000 and lecturer in some seminars about this topic.
ISACA Venice Board Member, Member Club Bit, AIP, AIPSI Founder IT CLUB FVG and Cyber Secuirty Angels Alliance (CSA).
ISACA VENICE research team coordinator for ISACA VENICE CHAPTER Book n.1: Vulnerability and Penetration Test. User's guidelines about third party penetration test. Book n.5: Cyber Security Awareness of N/E Italian Critical Infrastructures: Scenarios and Guidelines for self-assessment. Member of ISACA VENICE Chapter Translation team for Book "Securing Mobile Devices – ITA.
VIA VIRTUOSA Published White Papers: Cybersecurity Risk Insurance» (2017) and L'errore umano negli incidenti informatici e nella perdita dei dati sensibili (2019)
Lecture:
Attacks on Blockchain in the Last Year
Luka Milinković has many years of experience in controlling and managing of IT security risks through the development of new solutions and performing IT audits. Luka has participated in various projects such as development and implementation of crypto algorithms and protocols, authentication methods, GDPR, application of AI & ML in business, digital payment systems, blockchain technology, data protection and implementation of models for the automatic detection of internal/external fraudulent acts. Luka has experience in defining and improving the ITIL processes and IT controls, strategic IT management and IT risk management. Luka is Security, Governance and Risk Manager at Symphony. His passions are cryptography, authentication algorithms, blockchain, security design and Lego.
Maksim Iavich
Scientific Cyber Security Association - SCSA /Caucasus University
Lecture:
Post-quantum digital signature scheme using Verkle construction
Maksim is a cybersecurity professional with a academic background. He currently holds the position of Affiliate Professor and is the Head of the Cybersecurity program at Caucasus University (CU), where he also leads the Bachelor and Master programs in Information Technologies.
Prof. Iavich is the Director of the Cyber Security Center at CU. He is also the CEO and President of the Scientific Cyber Security Association (SCSA). Maksim has extensive experience as a cybersecurity consultant in both Georgian and international organizations, and is a key speaker at international cybersecurity conferences. He has organized many scientific cybersecurity events and was the key speaker at Defcamp, DeepSec, Hek.SI and other hacking conferences from 2018 to 2022
Maksim is the author of many scientific papers. The topics of the papers are cyber security, cryptography, post-quantum cryptography, quantum cryptography, mathematical models, 5G security and simulations.
Mane Piperevski
Piperevski & Associates
Lecture:
TIBER-EU, the shift is here
Mane is an Experienced Information Technology Expert with extensive experience in Cyber Security. Over 20 years in IT industry and 15 years hands on experience in field of Cyber Security. With a breadth of technology skills, including networks, operating systems, databases and application development, Mane has provided penetration testing and Cyber forensics services in various industry sectors such as banking, electronic payment services, transportation, software development companies, utilities, insurance and state courts. As experienced trainer and instructor Mane has conducted training classes in IT security, EC-Council and Microsoft Products for over 1500 students. He is regular speaker at Cyber Security International Conferences and community events, leader and founder of OWASP Macedonian Chapter. Active member of The Chartered Society of Forensic Sciences, the voice for forensic practitioners both in the UK and abroad.
Mehrina Ahmed
AUGMEN GROUP UK LTD
Lecture:
Accelerate to Cloud
Rachel Okoji
Lecture:
Predavanje v pripravi
A graduate of Biochemistry and freelance writer, Rachel rediscovered her passion for Cyber Security when she stumbled upon an opportunity put together by SEIDEA for aspiring young women to learn the knowhow of Information Security. Since then, she has undergone multiple training programs to cultivate her skills (vulnerability scans, aiding Red Team attacks, researching malware with YARA, some python work) and is presently a Cyber-mentee with Dominique C. Brack, a seasoned InfoSec professional. As she makes purposeful strides towards becoming an OSINT and Social Engineering expert, she hopes her journey will serve as inspiration to other young women looking to make their mark in the cyber world.
Tomislav Gotovac
CARNET – Croatian Academic and Research Network
Lecture:
How my system got pwned: Lessons learned from CVE-2022-41352
Spent more than 15 years in the IT industry gaining invaluable experience in various infrastructure and security departments. After several years in Pharma/Fintech companies he joined Croatian National CERT and its "Services and infrastructure security team" in 2019 as DevOps team lead, responsible for Software defined Data Center implementation and security.
Uroš Babić
NIS a.d. Novi Sad
Lecture:
Cloud Forensics investigations in Azure
Uroš Babić is a graduate in electrical engineering with more than 20 years of work in the public and private sector. He is currently employed in the Oil Industry of Serbia as a Cybersecurity manager and Mictosoft Certified Trainer in Semos Education. He works with different IT security tools , deals with digital forensics and vulnerability and incident management in the field of cybersecurity. He is involved in the design and implementation of Azure Cloud infrastructure and the migration of Azure cloud services.
Vivien Léránt
National Cyber Security Center Hungary
Lecture:
Insight into the ransomware incidents of 2022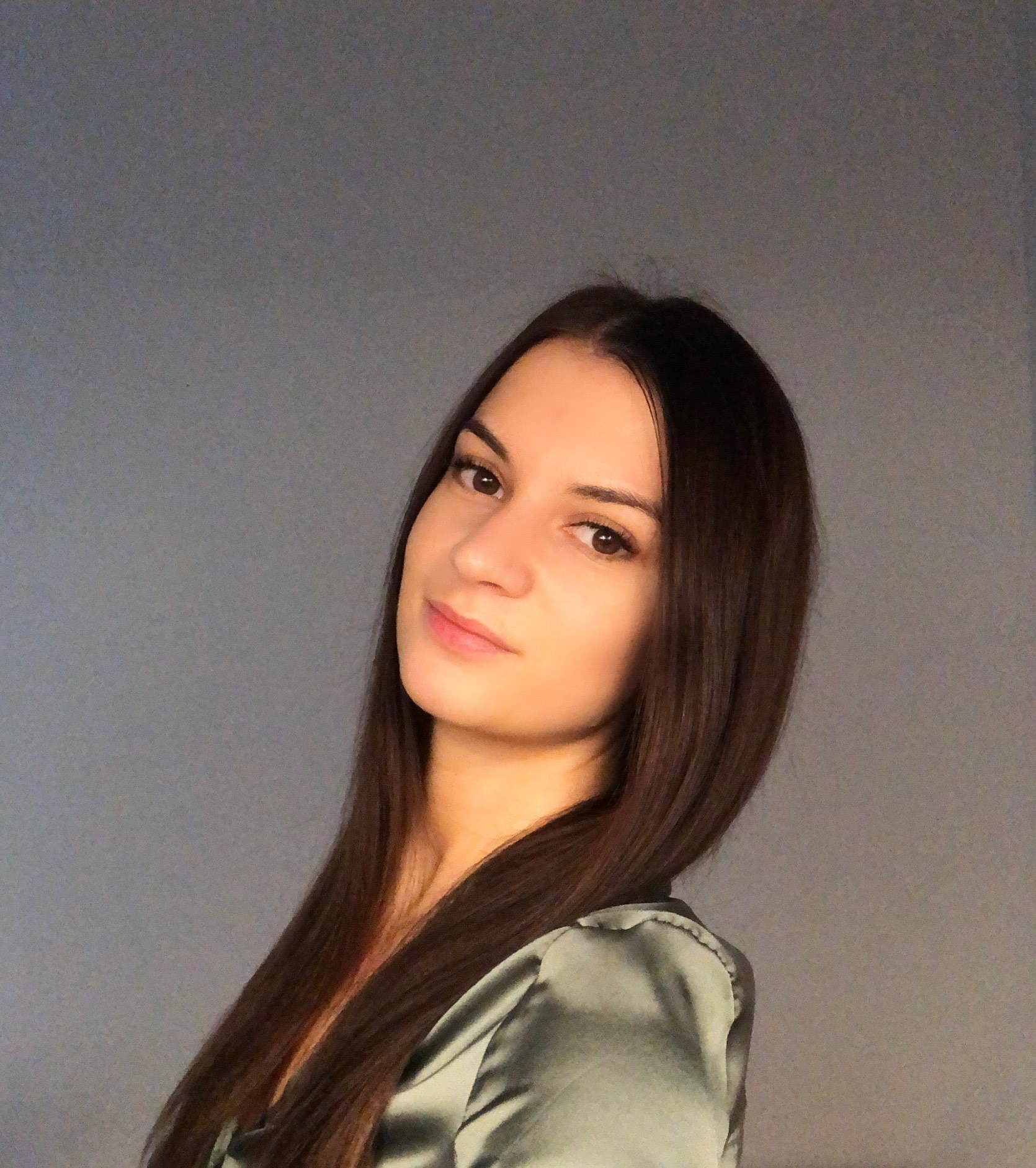 COACHING CONFERENCE
26.5.2023
NETWORKING

4.-6.9.2023
Nova Gorica
Take advantage of a discount, only valid until 14.4.2023